How Is GDPR & GSR Used in Vehicles?
A lot of new developments have been unfolding in the connected car vehicle industry, especially when it comes to driver and passenger safety. Two of the most important terms to watch out for in the coming years is GDPR and GSR. We are going to discuss what they mean for vehicle manufacturers, as well as for the consumers to help shed some light on the subject. Additionally, how by combining these two regulations, vehicle manufacturers will be able to set themselves apart from the rest based on their built-in safety standards, while saving lives.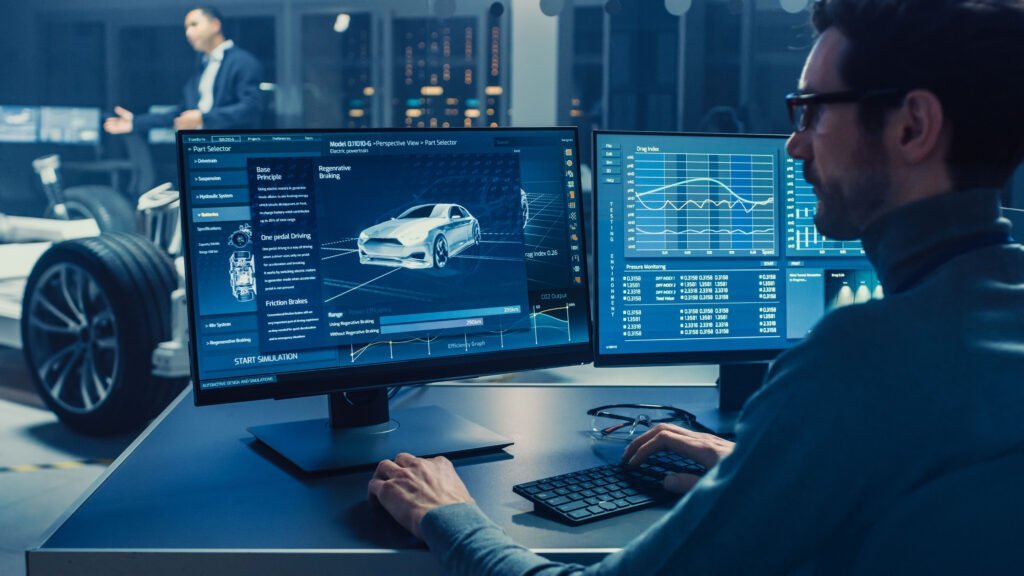 The Difference Between GDPR and GSR
The GDPR (General Data Protection Regulation) and the GSR (Global Safety Regulations) are two separate, yet related, privacy policies that govern the use of information vehicles collect.
GDPR is a privacy regulation designed to protect the personal data of individuals, while GSR focuses on vehicle safety by requiring manufacturers to collect certain data points in order to improve automotive safety.
GDPR requires that any data collected about a person must be in accordance with their consent and also enacts the right to access, delete or correct the personal information that is collected.
GSR Requirements for Vehicle Safety
Today, General Safety Regulation is mandatory in all 50 states, and failure to comply can result in hefty fines. GSR requires manufacturers to collect data from various components of vehicles such as the braking system, steering system, tires, and other systems in order to improve vehicle safety. This data is used for crash prevention and the development of new safety technologies such as automatic braking systems and lane departure warnings.
In addition to collecting data on vehicle components and their performance, GSR also requires the mandatory fitment of Driver Drowsiness and Attention Warning (DDAW) systems to all new types of M and N category vehicles (i.e. all motor vehicles carrying passengers or goods).
Why Does GSR Matter to Consumers?
The automotive industry is constantly introducing new and improved safety features to help protect occupants from the dangers of driving, including those related to GSR. As previously mentioned, one of those safety features includes Driver Drowsiness detection, which will allow the connected car system to alert the driver to prevent falling asleep at the wheel.
Attention Warning works the same, enabling the drivers to be alerted when their attention is not on the road, such as being distracted by mobile phones, entertainment systems, or other passengers. By implementing this feature, more drivers will be able to stay focused on the road.
These systems are designed to ensure that all vehicles are safe for use on the road and applies to occupant safety as well. With detection and monitoring systems such as Driver Drowsiness and Attention Warning, people can feel safer and more secure when operating or their vehicles.
According to the Official Journal of the EU – "(from 2024) Driver drowsiness and attention warning' means a system that assesses the driver's alertness through vehicle systems – and – (from 2026) Advanced driver distraction warning' means a system that helps the driver to continue to pay attention to the traffic."
What Can Vehicle Manufacturers Do to Embrace GSR?
Vehicle manufacturers are beginning to embrace GSR in vehicle production by understanding the potential dangers on the roads and applying safety features that mitigate these dangers. Also, more and more manufacturers are starting work closely with regulators to ensure that their safety features meet or exceed all expectations.
It is paramount for vehicle manufacturers to prioritize GSR safety, as it can help protect consumers make complicated buying decisions and increase the public's trust in their products. Investing in technology and resources to ensure your vehicles are as safe as possible can yield long-term benefits for companies and consumers alike.
The basic steps to successful GSR implementation are:
Understanding potential dangers of driving and ensuring necessary safety features can mitigate them
Working with regulators to ensure safety features meet or exceed expectations
Prioritizing consumer safety when making decisions
Investing in technology and resources to ensure vehicles are as safe as possible
Staying up to date with GSR safety standards
With careful planning and oversight, manufacturers can ensure that their vehicles are as safe as possible for consumers while remaining GSR compliant.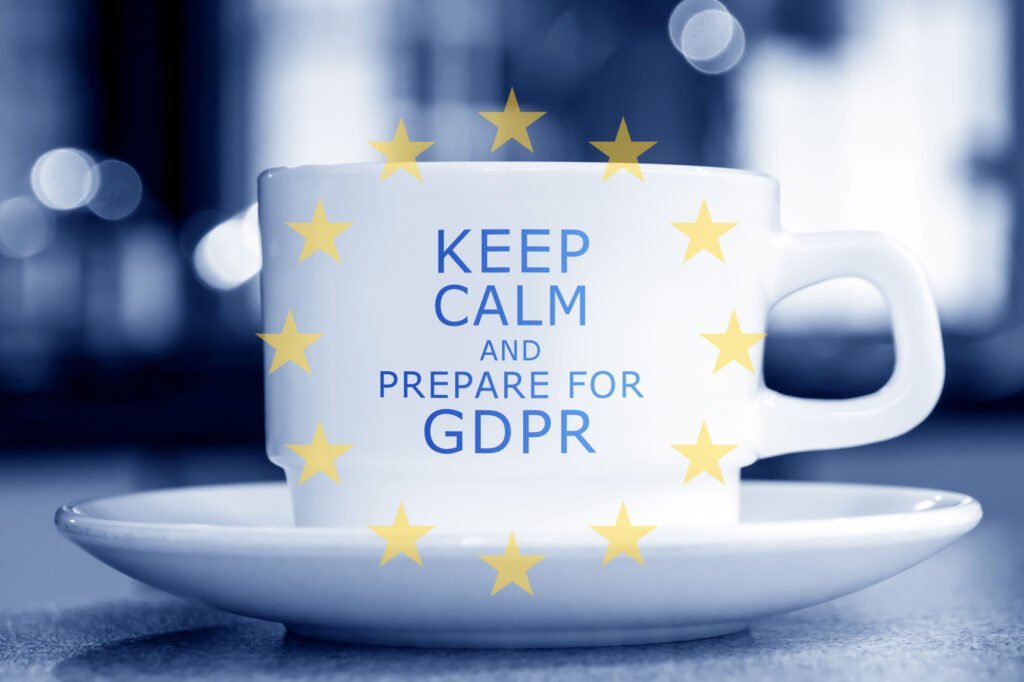 Why Does GDPR Matter for Connected Cars?
For connected vehicles, GDPR serves as the driver's and passenger's privacy policy, ensuring that personal information is collected responsibly and securely, while also ensuring that manufacturers can develop enhanced automotive safety features based on this information. Because GDPR is one of the most important aspects of modern connected cars, it's crucial to understand it completely.
The Connected Car GDPR consists of four key principles:
Transparency in privacy policies
Security and protection of sensitive data
Privacy on settings and how data is handled
Accountability and control over personal information (i.e. children)
Transparency –
Privacy policy transparency requires that car manufacturers clearly explain what data they are collecting and how it is being used. They must also provide an easily accessible privacy policy that describes the data protection measures in place, as well as their rights to access it.
Security –
Consumers have the right to be in control of their personal information when using connected cars. GDPR requires car manufacturers to provide users with the ability to manage and delete their data, as well as to opt out of sharing certain kinds of information.
Privacy –
Respect for privacy settings means that companies must respect any privacy preferences selected by consumers. GDPR also requires car manufacturers to provide adequate security measures to protect personal data from unauthorized access or use.
Accountability –
Finally, GDPR requires connected cars to be accountable for sensitive data they collect, particularly when it comes to children. GDPR requires car manufacturers to implement additional safety measures for users under the age of 16, such as obtaining parental consent.
By adhering to GDPR regulations, connected car companies can ensure the privacy and security of their customers' information. This helps ensure trust and confidence in the connected car industry.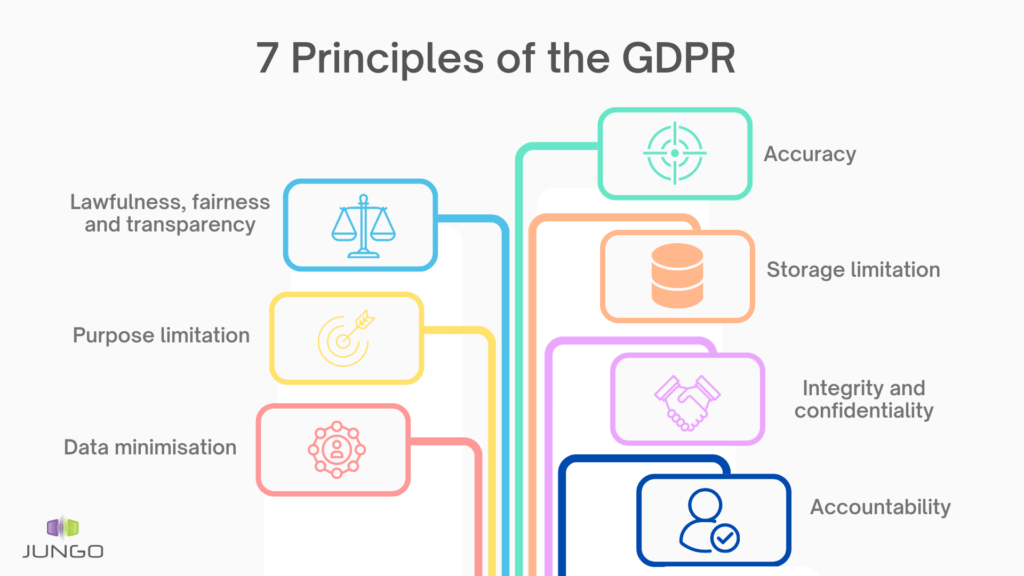 The Combined Power of GSR and GDPR
By adhering to GDPR and GSR, automakers can provide the highest level of safety while also protecting individuals' personal data. Consumers have an expectation that the companies they work with will keep their data secure, and GDPR and GSR provide the framework to do just that.
Overall, GDPR and GSR are both key and paramount for vehicle manufacturers to ensure personal data is handled responsibly and securely, while also providing the best possible safety features for consumers. It is vital that automobile manufacturers embrace these safety policies in order to maintain a good reputation and protect their customers.
With the advancement of new technology and higher quality mechanical performance in modern vehicle components, we are on the fast track to success. At Jungo, we make it a priority to work closely with regulators and manufacturers in the automotive industry to help develop clear and actionable strategies for achieving vehicle safety standards from start to finish. Thanks to GDPR and GSR, new vehicle safety technology will continue to be developed and improved in the coming years.
To learn more about how Jungo maintains compliance with these privacy and safety regulations, feel free to contact our team.