The Future of DMS in the Automotive Industry
What is the Euro NCAP (New Car Assessment Program)?
In 2023, European automotive manufacturers will be held to a new scoring standard that includes DMS features that support Safety Assist scores. The new mandatory regulations affect car manufacturers and OEMs alike on a global scale, and have seen exceptional progress since 2020 in China. Moreover, there are a variety of other safety rating boards available around the world as well, such as the JNCAP in Japan and the Latin NCAP in South America, and the US' Department of Transportation will establish new DMS performance standards via the SAFE Act ("Stay Aware For Everyone") starting in 2024.
"This bill requires the Department of Transportation (DOT) to conduct research regarding the installation and use of driver monitoring systems to minimize or eliminate driver distraction, driver disengagement, automation complacency, and the foreseeable misuse of advanced driver-assist systems. DOT must also issue a final rule to establish performance standards for driver monitoring systems and require those systems to be installed on all new passenger motor vehicles. It must incorporate privacy and data security safeguards in the rule."
NCAP, or New Car Assessment Program, is the organization that sets the standards for these safety ratings. In order to earn a high NCAP score, a car must meet or exceed certain criteria in several different areas. These areas include crashworthiness, occupant protection, pedestrian protection, and driver assistance systems.
One important aspect of NCAP scoring is the DMS (driver monitoring system). This assesses how well a car's systems can detect and respond to driver distraction or fatigue. A car with a good driver monitoring system can help to prevent accidents by alerting the driver to potential dangers.
What is the European GSR (General Safety Regulation)?
The European GSR is a set of European safety standards for vehicles. It is similar to the NCAP, but with some important differences. For instance, the GSR includes a DMS that tracks driver behavior and can provide warnings or even take over control of the vehicle if necessary. This makes it an important safety regulation for European drivers.
The GSR's goal is to reduce fatalities and serious injuries from traffic accidents by half in Europe by 2030. As part of the GSR, new, mandatory active safety features are proposed for new European vehicles in an effort to protect pedestrians, cyclists, and occupants, and mitigate human error, which is responsible for 90% of road accidents in Europe.
A car's GSR, or Global Safety Rating, is determined by its performance in a variety of crash tests and other safety assessments. The higher the GSR, the safer the car is considered to be.
Manufacturing Built-in Safety Features in Today's Vehicles
Enhanced safety monitoring for our drivers, passengers and pedestrians can be engineered by implementing advanced technology, both hardware and software, right from the start and before the assembly line. Manufacturers that are already making higher safety compliant vehicles are designing and developing DMS features built-in to the interior of their vehicles to achieve higher safety scores. Autonomous vehicles also require built-in DMS monitoring capabilities as an industry standard for their manufacturers.
DMS is an important aspect of safety and is often used by insurance companies to help rate the safety of a vehicle. By including DMS features in their vehicles, manufacturers can help improve the safety score of their vehicles and make them more attractive to consumers.
Some additional features that manufacturers are incorporating into their vehicles to improve safety scores include as part of the "DSM" category (Driver Safety Monitoring):
Automatic emergency braking
Blind spot detection
Lane departure warning
The DMS is one component of NCAP's total safety score which is tested and scored separately based on its performance, and is included in the total accumulated score.
These features are just a few examples of how these regulations can be used to improve safety. By including these features in their vehicles, manufacturers are able to show that they are committed to safety and providing consumers with the best possible experience.
Consumers Want Higher NCAP Safety Scores
Manufacturers know their customers ask questions like, "Is a 3 star NCAP score bad? Does my car have a high NCAP rating?" and "How do I find my car's NCAP rating?"
In July 2022, the number one top selling vehicle in Europe is the 2017 Volkswagen T-Roc, ranking in at a safety NCAP score of 5 stars. Even today, European consumers are willing to invest in the older vehicle models as long as they are getting the 5 star safety rating.
This model's safety score includes the following features: Traffic sign recognition, a rear view camera, blind spot monitoring with a lane changing system, semi-autonomous traffic jam assist, parking assist and automatic high beam headlights are available, alongside emergency assistance.
As part of the total safety scoring, aspects from each of the above parameters will be tested and scored based on the performance. The higher the performance for each segment, including for DMS, the better the overall safety score will be. As consumers become more aware of the high tech features designed to save lives, the quicker manufacturers will be able to deliver.
Manufacturers Aim for Higher NCAP Scores
Last year in 2021, the Hyundai TUCSON scored a zero NCAP rating. This year, in 2022, they scored three stars. The manufacturers understood the mission and rapidly implemented major improvements to give customers "peace of mind for the whole family."
"As a result of the latest Tucson zero stars, Hyundai decided to improve the basic equipment of the model adding standard side airbags, side curtain airbags, three point belts in all positions, i-size marking, seatbelt reminder for the front passenger position, ESC and speed limitation system. The updated model was tested and rated with three stars."
The new TUCSON offering, "Hyundai Smart Sense," provides a cutting-edge active driver assistance system (ADAS) package featuring sensors, cameras and radar throughout the car to detect obstacles and help prevent collisions, helping to ensure all passengers are in safe hands.
Within one year, Hyundai managed to accomplish the higher safety score, ultimately boosting its competitive edge, popularity and sales.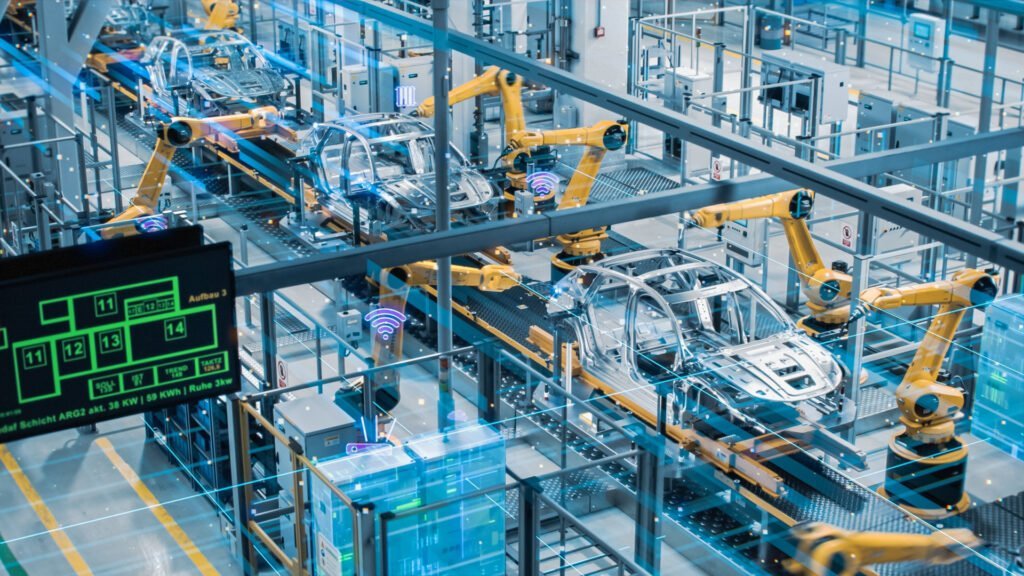 How Euro NCAP Scores Affect Consumers
A Euro NCAP score is an extremely useful tool for consumers when they are looking for a new car to purchase. As car buyers become increasingly safety-conscious, Euro NCAP scores have become increasingly important in assisting their final purchasing decisions. Also, they can make the process of choosing a car easier by providing a fair comparison of the car's safety features.
In general, cars with higher Euro NCAP scores are more expensive than those with lower scores. However, according to consumer buying habits and purchasing trends, the price difference is often worth it for the increased safety that these advanced safety features offer.
How Euro NCAP Scores Affect Manufacturers
For manufacturers, NCAP scores are not only great for the safety of their customers, but are also a valuable tool for marketing and PR. A high NCAP score can help to sell more cars and improve a manufacturer's reputation. Moreover, NCAP scores can help manufacturers to identify areas where they need to improve the safety of their vehicles.
One way in which manufacturers can instantly improve their NCAP scores is by fitting driver monitoring systems to their vehicles, especially designed to detect when a driver is tired or distracted and can provide warnings or take action to avoid an accident.
Today, DMS systems are becoming increasingly common, and their inclusion can have a significant impact on NCAP scores. For example, the Mercedes-Benz S-Class has a driver monitoring system as standard, and this has helped to contribute to its five-star NCAP rating.
Automobile manufacturers should consider integrating driver monitoring systems into their vehicles to meet customers' safety needs. New regulations are here to protect our people, and by improving NCAP scores, we also make their vehicles more appealing to potential buyers.
Want to learn more about how Jungo is preparing for NCAP?
Contact us and our experts will be happy demonstrate!